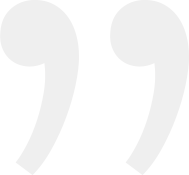 "If you want a combination of great mushrooms and great service Look no further! We love you Margin's mushrooms!"
"I met you at Everleigh Markets last Saturday - along with the other couple of hundred people you probably spoke to that morning!! It was my first visit to the markets and certainly not my last. Thanks so much for your recipe suggestions. As I was going for a vegetarian option I omitted the bacon and used onion, capsicum, parsley, fresh breadcrumbs and grated haloumi - absolutely delicious. We finished the last of the mushrooms for breakfast this morning - they were great. Will definitely be popping by your stall on my next visit."
"I just wanted to let you know what a wonderful time the group had visiting your Mushroom Farm. It is a very rare occasion that people come back to me over a week later just to tell me what a wonderful time that they have had, but that is exactly what has happened! I think the group would of stayed all day if you had let them. The mushrooms were beautiful!"
"Margins Mushroom Compost is a hot favourite with members of Wamberal Garden Club. Thanks to the unique packaging these treasures pay for themselves in mushrooms before doing a sterling job in the garden. We all look forward to our twice-yearly order."
"I would like to thank Margin's Mushrooms for an endless supply of fantastic mushrooms with a prompt friendly service."
"We are a local cafe specialising in the best organic produce. We have been ordering from Margin's Mushrooms since opening and our customers are constantly raving over our mushroom dishes. We are always pleased with the quality! They are a great local producer and we will continue to order for many years to come."